Location
The workshop will be held at the campus of the Saarland University which is located a little bit outside of Saarbrücken in the forest.
Reaching Saabrücken and the University
A detailed description on how to reach the campus of the Saarland University in Saarbrücken can be found on the official website of the university, see here. Additionally, there is an interactive map which helps to explore the campus and its buildings.
We recommend to reach the campus by bus. The timetables and fares are available on www.saarfahrplan.de and on the mobile version m.saarfahrplan.de in real time.
On Campus
The workshop will take place in Building E1.1, 3rd and 4th floor. It is easy to get to the workshop location from the bus stop "Mensa".
We recommend the route indicated by the red line on the following campus map: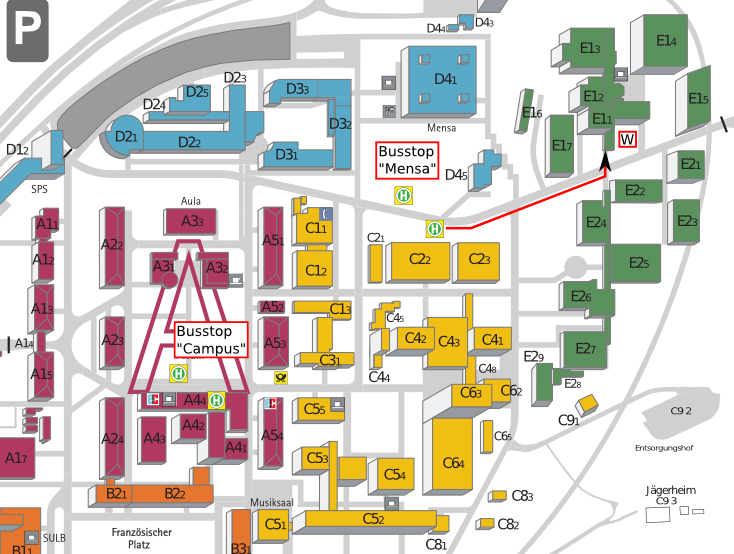 Workshop Dinner and Excursion
The landing place for the boat trip is near the bridge "Alte Brücke" below the square "Tbilisser Platz".
The Workshop Dinner will take place at the Stiefel brewery (Gasthausbrauerei Stiefelbräu). It is located at the square "St. Johanner Markt"